Our clients in Putney wanted a new dining room with an open view out to the garden and a good connection to both kitchen and living room, along with a new utility room. The ground floor layout of the original house, was torturous and compressed, precluding enjoyment of the rear garden. Now this is immediately visible from the entrance hall, and the living, dining and kitchen spaces flow together making the house feel much larger and lighter.
The original house is of redbrick and white render. The choice of white brick fused these two existing materials making the new work both distinct and clearly new yet belonging to its host building.
The eaves are carefully detailed with white oiled Siberian larch and reconstituted stone fascias and copings. Sheds and fence are of white oiled Siberian larch.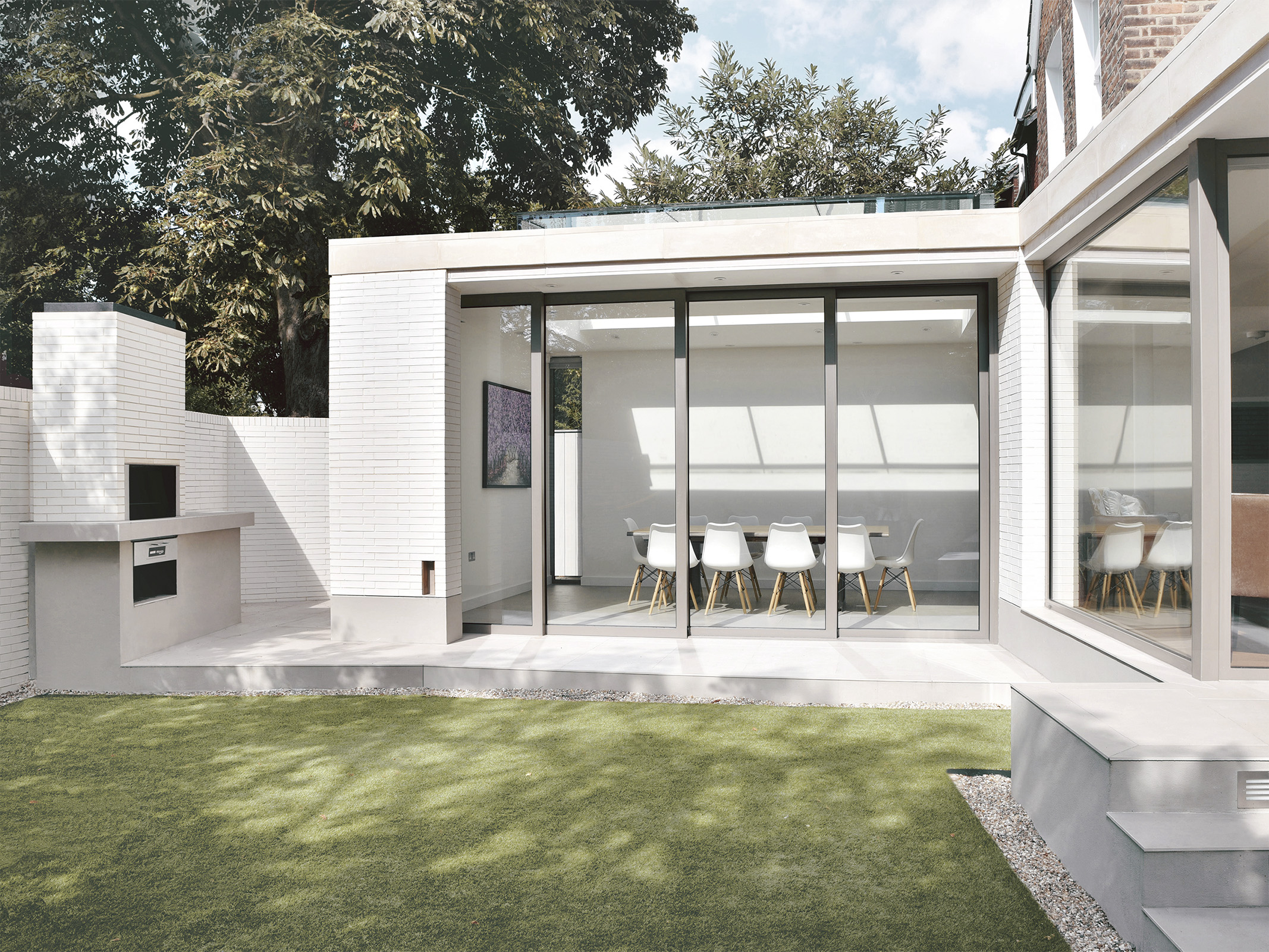 Key facts
Built with a Spanish ceramic faced brick
Fire shutters allow all the spaces to flow into each other