Simon Gill Architects have completed a two storey extension to a Gothic revival house in Roehampton, London.
Our extension involved removing a cold conservatory and creating a lightweight timber extension that reuses the existing plinth on which the conservatory stands – saving cost and environmental impact.
The plan follows this plinth with the exception of a splayed bay giving access to the garden, which is supported off a single post. This post is expressed by extending it upwards, thus also enabling it to be used to support a bird bath – the position of door and windows allow this to be watched from the table inside.
The Design and Conservation Officer insisted that the timber (white oiled Siberian larch) was clad in horizontally so the curved splay was steam-bent using traditional boat building techniques. The extension house a dining/living space and a bedroom suite at 1st floor level.
Formally, the house converses with its context – the broken ridge of the roof rhyming with hipped gable of the French Gothic house and the church beyond, and the curve of the plan repeating that of windows arches on the front elevation.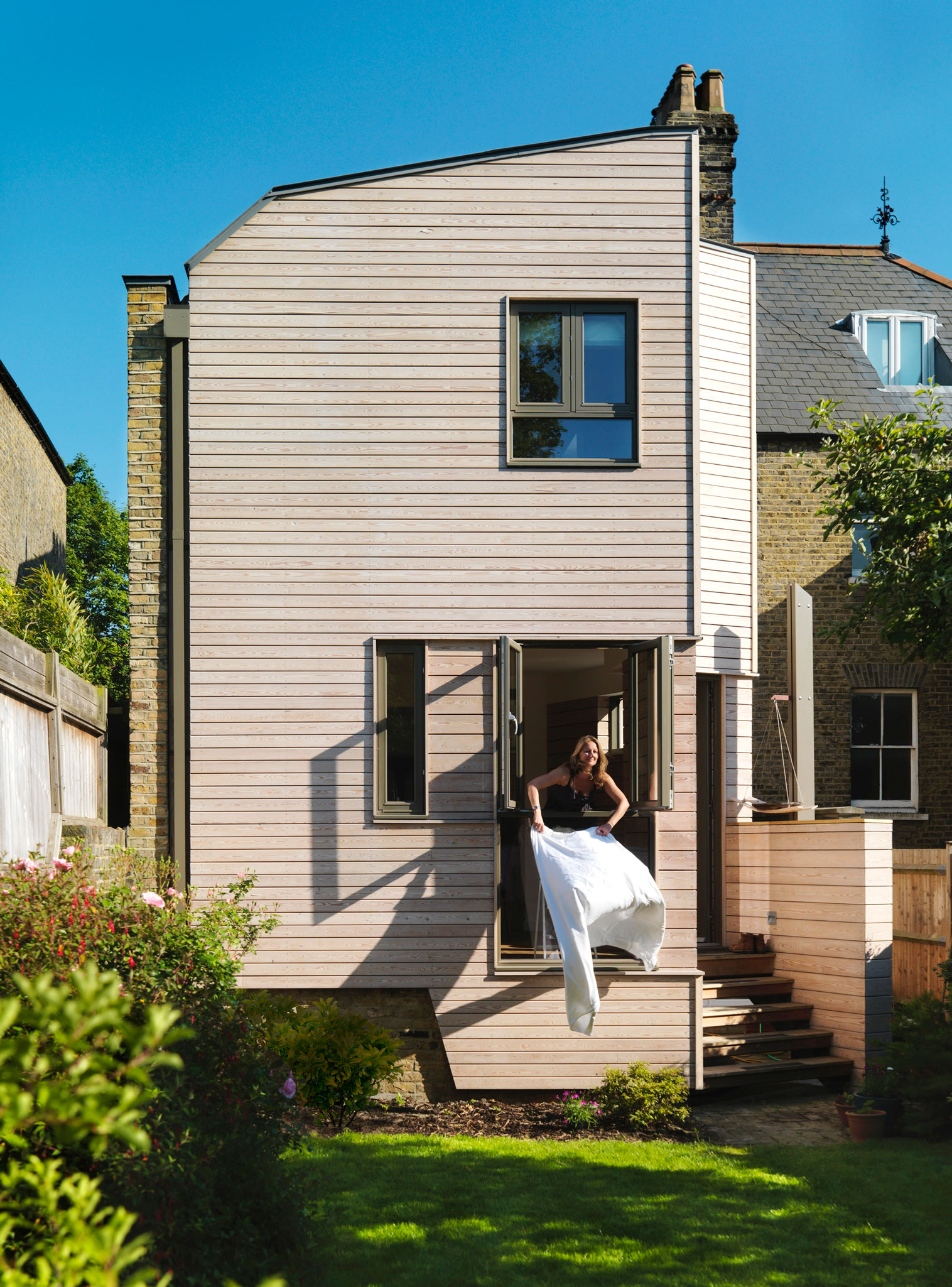 Key facts
Reuses the existing plinth to save costs and energy
Clad in white oiled Siberian larch
Timber curved using traditional boat building techniques